About me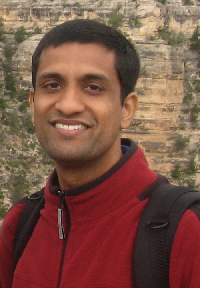 I am a Research Scientist/Engineer at Science and Technology Corporation, NASA Ames Research Center, Moffett Field, CA. My primary research interest is in the development and application of numerical methods to simulate fluid flows pertaining to aerospace applications. Currently, my main project is on developing high performance computational software for the design and analysis of complex rotary wing systems.
In the recent past, I have worked on developing ALE embedded boundary framework for turbulent fluid-structure interaction problems. I was also involved in computational studies to understand the aerodynamics, and therefore to improve the productivity of wind turbines/farms. To ensure that numerical errors do not overwhelm the accuracy of these calculations, the errors were estimated and adaptively controlled using adjoint based methods.
Earlier, I have performed detailed analysis of the aerodynamics of different micro air vehicle (MAV) configurations using CFD. This includes simulation of unconventional rotary wing configurations like ducted and cycloidal rotors along with studying avian-based flapping wing MAVs. I have also extensively worked on improving connectivity algorithms for overset (chimera) meshes and have applied them to simulate complex flow-field such as those of helicopter rotors operating close to the ground.